The Greenwich Guide to Pubs and Hangovers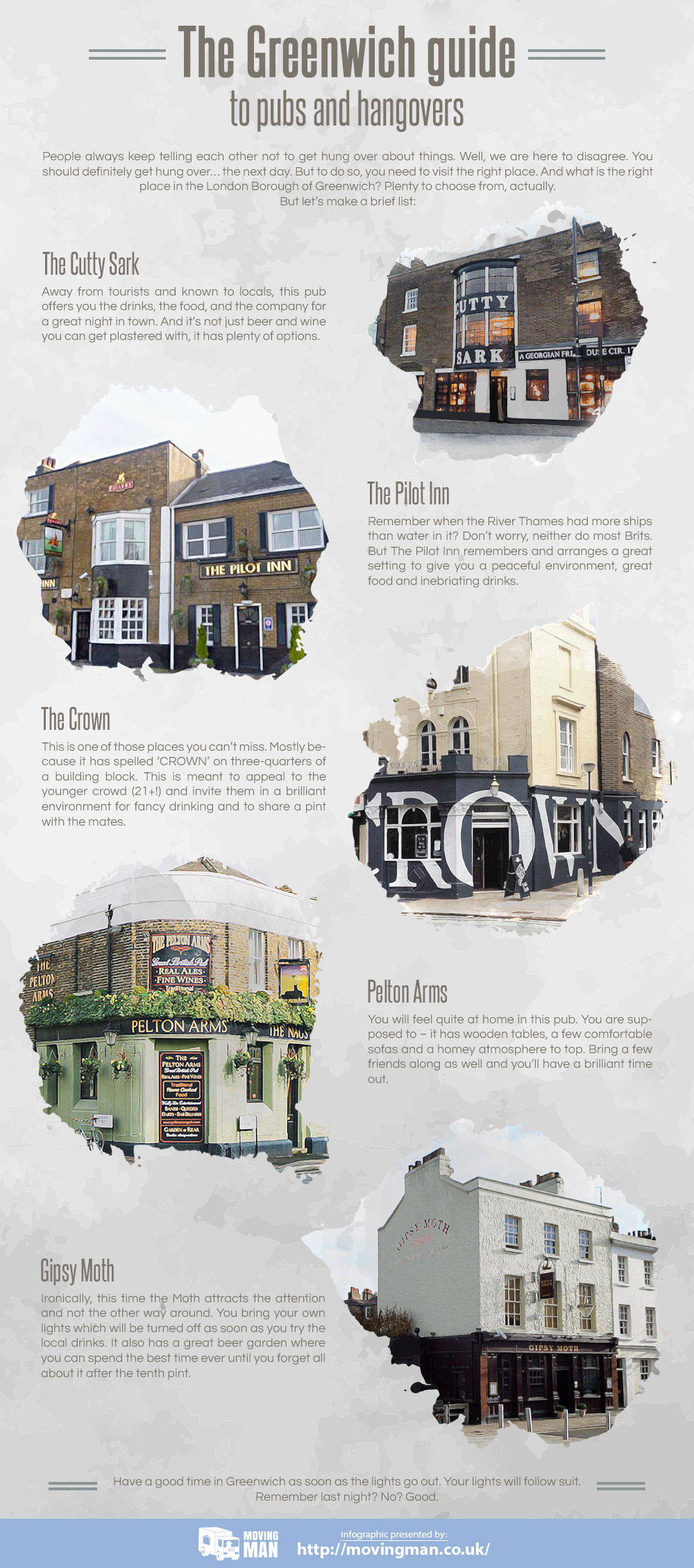 People always keep telling each other not to get hung over about things. Well, we are here to disagree. You should definitely get hung over… the next day. But to do so, you need to visit the right place. And what is the right place in the London Borough of Greenwich? Plenty to choose from, actually. But let's make a brief list:

• The Cutty Sark

Away from tourists and known to locals, this pub offers you the drinks, the food, and the company for a great night in town. And it's not just beer and wine you can get plastered with, it has plenty of options.

• The Pilot

Remember when the River Thames had more ships than water in it? Don't worry, neither do most Brits. But The Pilot Inn remembers and arranges a great setting to give you a peaceful environment, great food and inebriating drinks.

• The Crown

This is one of those places you can't miss. Mostly because it has spelled 'CROWN' on three-quarters of a building block. This is meant to appeal to the younger crowd (21+!) and invite them in a brilliant environment for fancy drinking and to share a pint with the mates.

• Pelton Arms

You will feel quite at home in this pub. You are supposed to – it has wooden tables, a few comfortable sofas and a homey atmosphere to top. Bring a few friends along as well and you'll have a brilliant time out.

• Gipsy Moth

Ironically, this time the Moth attracts the attention and not the other way around. You bring your own lights which will be turned off as soon as you try the local drinks. It also has a great beer garden where you can spend the best time ever until you forget all about it after the tenth pint.

Have a good time in Greenwich as soon as the lights go out. Your lights will follow suit. Remember last night? No? Good.