Having Fun in Brent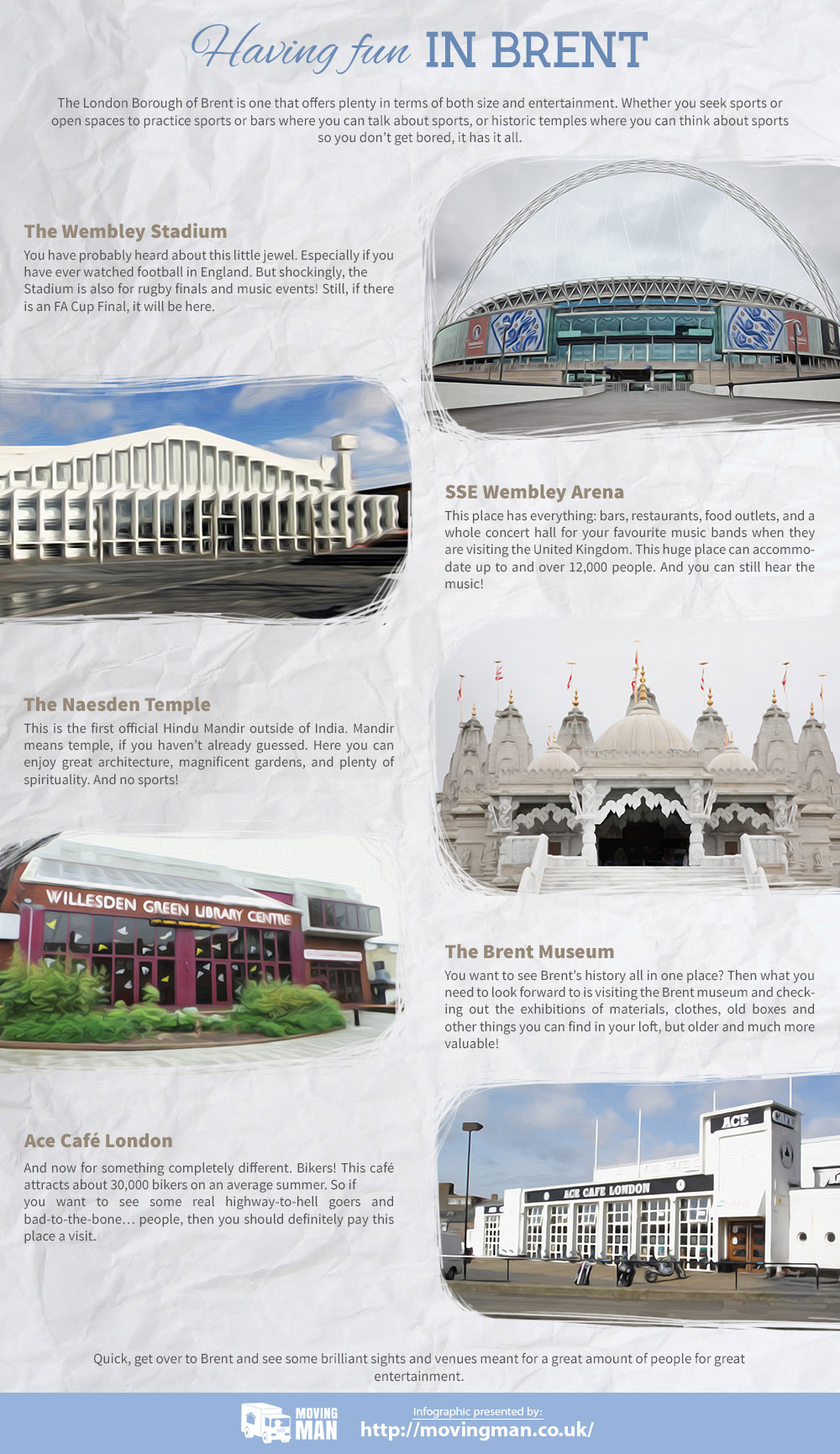 The London Borough of Brent is one that offers plenty in terms of both size and entertainment. Whether you seek sports or open spaces to practice sports or bars where you can talk about sports, or historic temples where you can think about sports so you don't get bored, it has it all.

• The Wembley Stadium

You have probably heard about this little jewel. Especially if you have ever watched football in England. But shockingly, the Stadium is also for rugby finals and music events! Still, if there is an FA Cup Final, it will be here.

• SSE Wembley Arena

This place has everything: bars, restaurants, food outlets, and a whole concert hall for your favourite music bands when they are visiting the United Kingdom. This huge place can accommodate up to and over 12,000 people. And you can still hear the music!

• The Naesden Temple

This is the first official Hindu Mandir outside of India. Mandir means temple, if you haven't already guessed. Here you can enjoy great architecture, magnificent gardens, and plenty of spirituality. And no sports!

• The Brent Museum

You want to see Brent's history all in one place? Then what you need to look forward to is visiting the Brent museum and checking out the exhibitions of materials, clothes, old boxes and other things you can find in your loft, but older and much more valuable!

• Ace Café London

And now for something completely different. Bikers! This café attracts about 30,000 bikers on an average summer. So if you want to see some real highway-to-hell goers and bad-to-the-bone… people, then you should definitely pay this place a visit.

Quick, get over to Brent and see some brilliant sights and venues meant for a great amount of people for great entertainment.