Discover Some Of The Local Landmarks In Tower Hamlets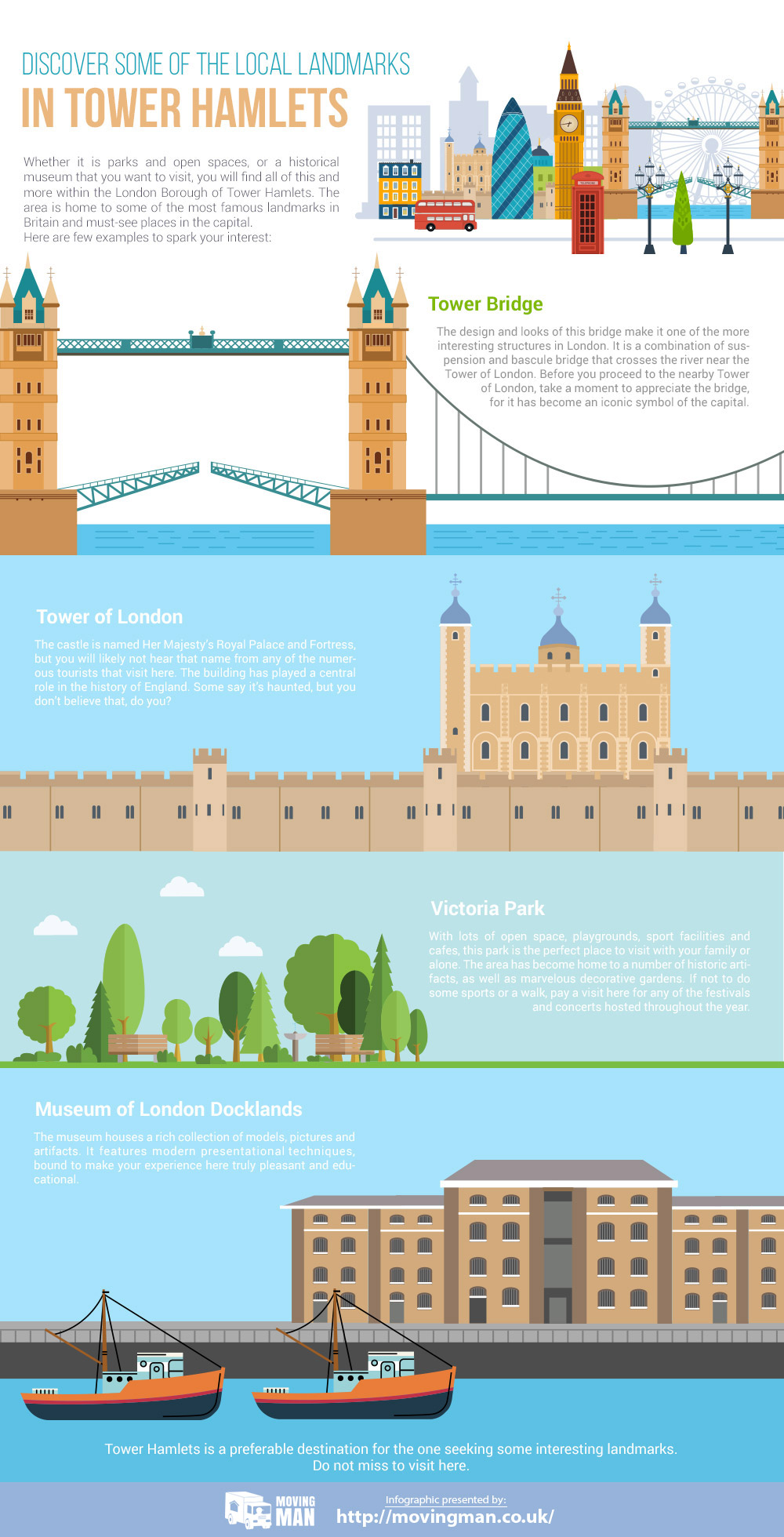 Whether it is parks and open spaces, or a historical museum that you want to visit, you will find all of this and more within the London Borough of Tower Hamlets. The area is home to some of the most famous landmarks in Britain and must-see places in the capital. Here are few examples to spark your interest:

- Tower Bridge - the design and looks of this bridge make it one of the more interesting structures in London. It is a combination of suspension and bascule bridge that crosses the river near the Tower of London. Before you proceed to the nearby Tower of London, take a moment to appreciate the bridge, for it has become an iconic symbol of the capital.

- Tower of London - the castle is named Her Majesty's Royal Palace and Fortress, but you will likely not hear that name from any of the numerous tourists that visit here. The building has played a central role in the history of England. Some say it's haunted, but you don't believe that, do you?

- Victoria Park - with lots of open space, playgrounds, sport facilities and cafes, this park is the perfect place to visit with your family or alone. The area has become home to a number of historic artifacts, as well as marvelous decorative gardens. If not to do some sports or a walk, pay a visit here for any of the festivals and concerts hosted throughout the year.

- Museum of London Docklands - the museum houses a rich collection of models, pictures and artifacts. It features modern presentational techniques, bound to make your experience here truly pleasant and educational.

Tower Hamlets is a preferable destination for the one seeking some interesting landmarks. Do not miss to visit here.