Outdoor Activities in Waltham Forest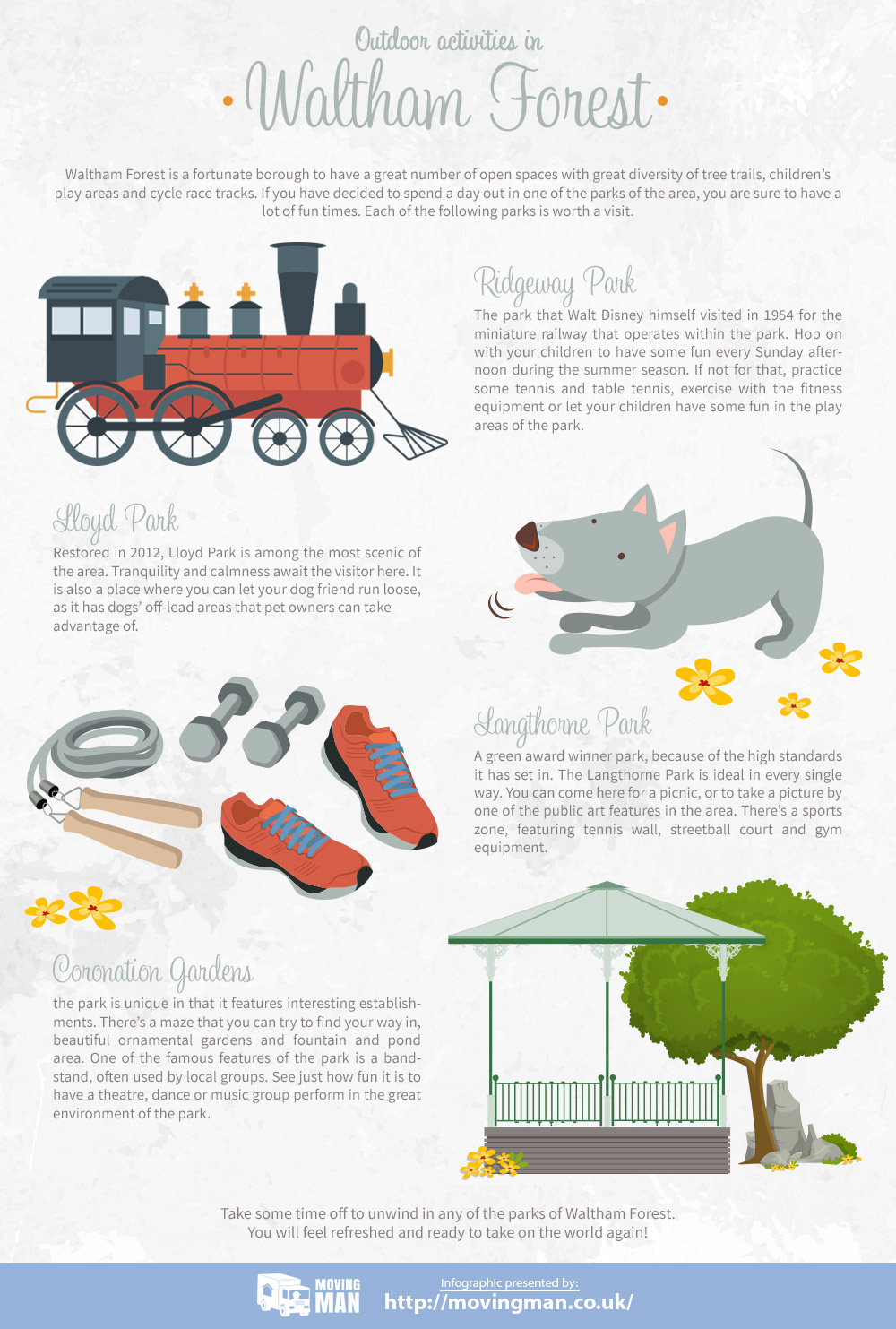 Waltham Forest is a fortunate borough to have a great number of open spaces with great diversity of tree trails, children's play areas and cycle race tracks. If you have decided to spend a day out in one of the parks of the area, you are sure to have a lot of fun times. Each of the following parks is worth a visit.

- Ridgeway Park - the park that Walt Disney himself visited in 1954 for the miniature railway that operates within the park. Hop on with your children to have some fun every Sunday afternoon during the summer season. If not for that, practice some tennis and table tennis, exercise with the fitness equipment or let your children have some fun in the play areas of the park.

- Lloyd Park - restored in 2012, Lloyd Park is among the most scenic of the area. Tranquility and calmness await the visitor here. It is also a place where you can let your dog friend run loose, as it has dogs' off-lead areas that pet owners can take advantage of.

- Langthorne Park - A green award winner park, because of the high standards it has set in. The Langthorne Park is ideal in every single way. You can come here for a picnic, or to take a picture by one of the public art features in the area. There's a sports zone, featuring tennis wall, streetball court and gym equipment.

- Coronation Gardens - the park is unique in that it features interesting establishments. There's a maze that you can try to find your way in, beautiful ornamental gardens and fountain and pond area. One of the famous features of the park is a bandstand, often used by local groups. See just how fun it is to have a theatre, dance or music group perform in the great environment of the park.

Take some time off to unwind in any of the parks of Waltham Forest. You will feel refreshed and ready to take on the world again!