Hackney's Nightlife in a Few Pubs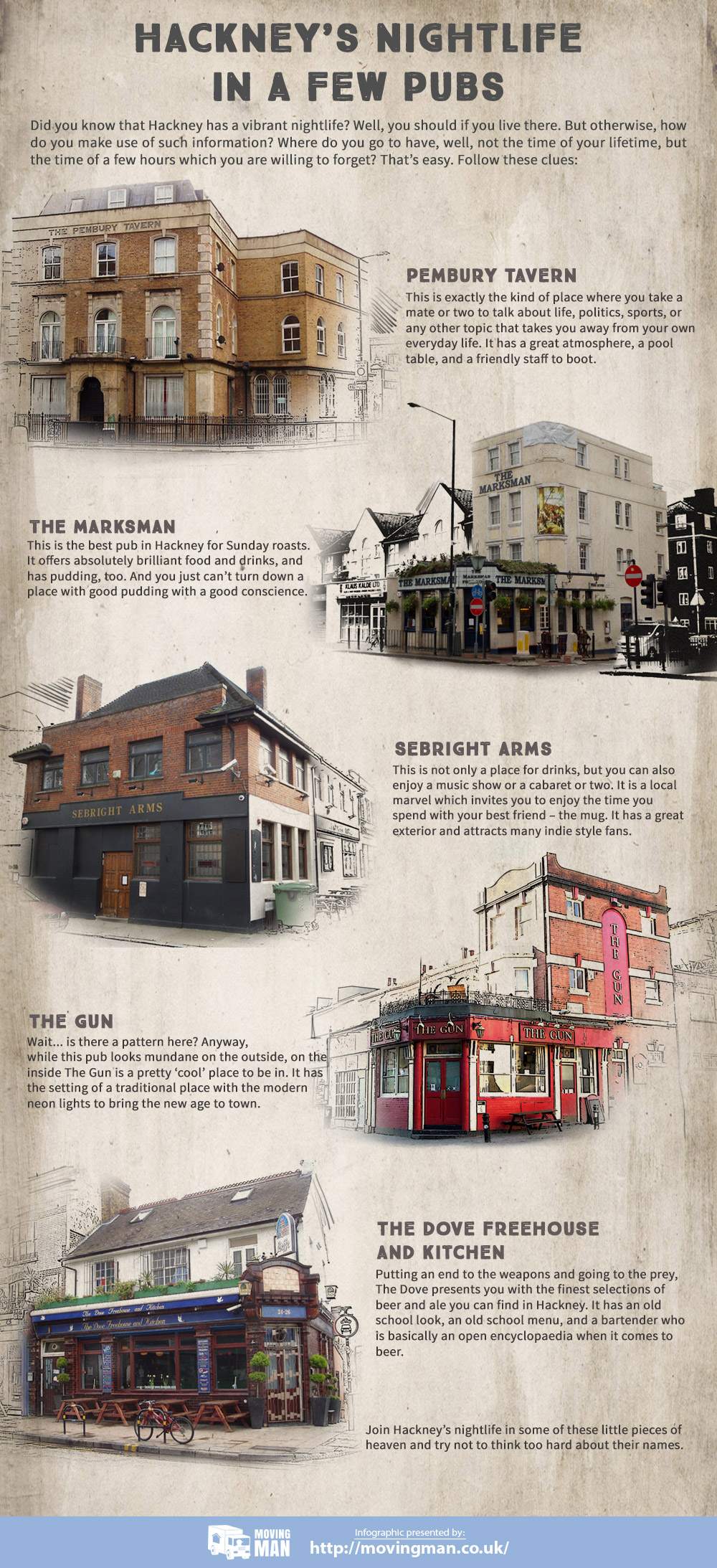 Did you know that Hackney has a vibrant nightlife? Well, you should if you live there. But otherwise, how do you make use of such information? Where do you go to have, well, not the time of your lifetime, but the time of a few hours which you are willing to forget? That's easy. Follow these clues:

• Pembury Tavern

This is exactly the kind of place where you take a mate or two to talk about life, politics, sports, or any other topic that takes you away from your own everyday life. It has a great atmosphere, a pool table, and a friendly staff to boot.

• The Marksman

This is the best pub in Hackney for Sunday roasts. It offers absolutely brilliant food and drinks, and has pudding, too. And you just can't turn down a place with good pudding with a good conscience.

• Sebright Arms

This is not only a place for drinks, but you can also enjoy a music show or a cabaret or two. It is a local marvel which invites you to enjoy the time you spend with your best friend – the mug. It has a great exterior and attracts many indie style fans.

• The Gun

Wait... is there a pattern here? Anyway, while this pub looks mundane on the outside, on the inside The Gun is a pretty 'cool' place to be in. It has the setting of a traditional place with the modern neon lights to bring the new age to town.

• The Dove Freehouse and Kitchen

Putting an end to the weapons and going to the prey, The Dove presents you with the finest selections of beer and ale you can find in Hackney. It has an old school look, an old school menu, and a bartender who is basically an open encyclopaedia when it comes to beer.

Join Hackney's nightlife in some of these little pieces of heaven and try not to think too hard about their names.