Explore the Outdoors in Sutton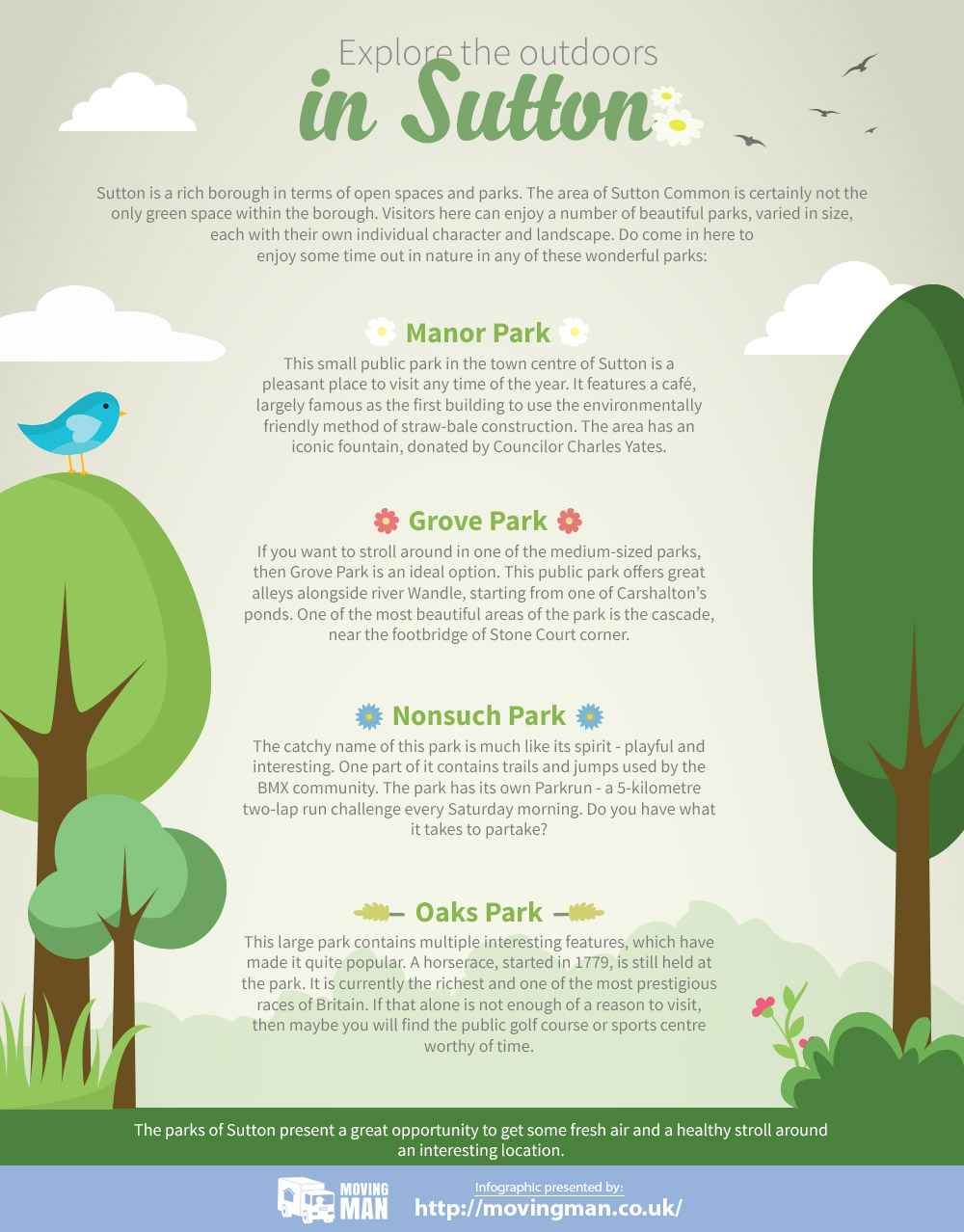 Sutton is a rich borough in terms of open spaces and parks. The area of Sutton Common is certainly not the only green space within the borough. Visitors here can enjoy a number of beautiful parks, varied in size, each with their own individual character and landscape. Do come in here to enjoy some time out in nature in any of these wonderful parks:

- Manor Park - this small public park in the town centre of Sutton is a pleasant place to visit any time of the year. It features a café, largely famous as the first building to use the environmentally friendly method of straw-bale construction. The area has an iconic fountain, donated by Councilor Charles Yates.

- Grove Park - if you want to stroll around in one of the medium-sized parks, then Grove Park is an ideal option. This public park offers great alleys alongside river Wandle, starting from one of Carshalton's ponds. One of the most beautiful areas of the park is the cascade, near the footbridge of Stone Court corner.

- Nonsuch Park - the catchy name of this park is much like its spirit - playful and interesting. One part of it contains trails and jumps used by the BMX community. The park has its own Parkrun - a 5-kilometre two-lap run challenge every Saturday morning. Do you have what it takes to partake?

- Oaks Park - this large park contains multiple interesting features, which have made it quite popular. A horserace, started in 1779, is still held at the park. It is currently the richest and one of the most prestigious races of Britain. If that alone is not enough of a reason to visit, then maybe you will find the public golf course or sports centre worthy of time.


The parks of Sutton present a great opportunity to get some fresh air and a healthy stroll around an interesting location.