Exciting Theatre Scene in Hillingdon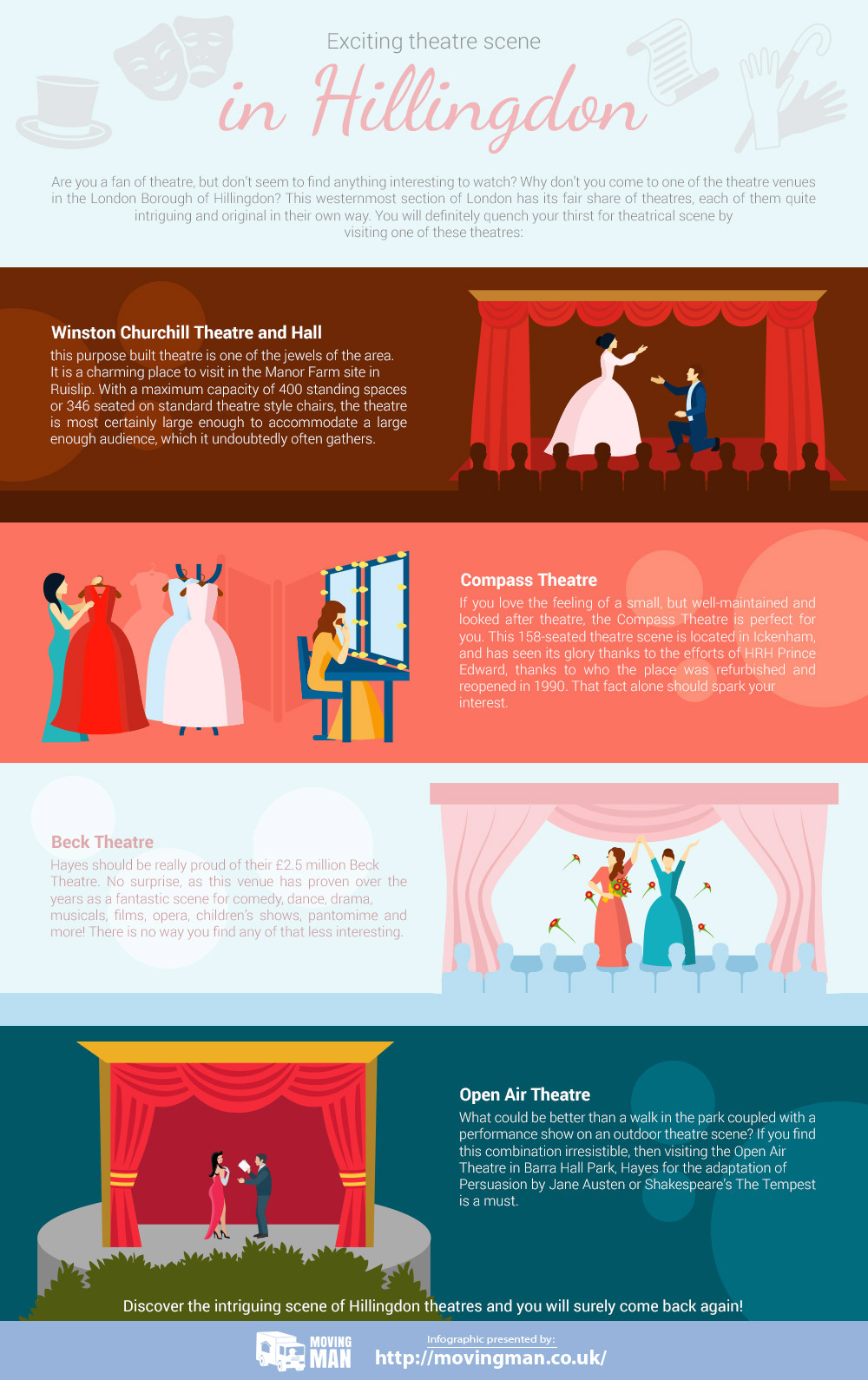 Are you a fan of theatre, but don't seem to find anything interesting to watch? Why don't you come to one of the theatre venues in the London Borough of Hillingdon? This westernmost section of London has its fair share of theatres, each of them quite intriguing and original in their own way. You will definitely quench your thirst for theatrical scene by visiting one of these theatres:

- Winston Churchill Theatre and Hall - this purpose built theatre is one of the jewels of the area. It is a charming place to visit in the Manor Farm site in Ruislip. With a maximum capacity of 400 standing spaces or 346 seated on standard theatre style chairs, the theatre is most certainly large enough to accommodate a large enough audience, which it undoubtedly often gathers.

- Compass Theatre - if you love the feeling of a small, but well-maintained and looked after theatre, the Compass Theatre is perfect for you. This 158-seated theatre scene is located in Ickenham, and has seen its glory thanks to the efforts of HRH Prince Edward, thanks to who the place was refurbished and reopened in 1990. That fact alone should spark your interest.

- Beck Theatre - Hayes should be really proud of their £2.5 million Beck Theatre. No surprise, as this venue has proven over the years as a fantastic scene for comedy, dance, drama, musicals, films, opera, children's shows, pantomime and more! There is no way you find any of that less interesting.

- Open Air Theatre - what could be better than a walk in the park coupled with a performance show on an outdoor theatre scene? If you find this combination irresistible, then visiting the Open Air Theatre in Barra Hall Park, Hayes for the adaptation of Persuasion by Jane Austen or Shakespeare's The Tempest is a must.

Discover the intriguing scene of Hillingdon theatres and you will surely come back again!